Hello,
I'm having a particular bug.
I followed this tutorial: https://www.adventurecreator.org/tutorials/creating-title-screen-menu
Everything went well. I have a scene just with a background picture and the menu.
I play the game minimized and the menu is working correctly, the scene change and the game start.
But if i press "Maximize On Play", the menu is not showing anymore. At all.
I managed to let it appear in both ways, only going on the "title" menu and unchecking "Pausa game when Enabled?".
But then of course, the game is not paused. I don't get why this is happening.
I share a link with some images of the Title menu, the OnStart cutscene that shows the title menu and settings in the AC Game Editor.
https://imgur.com/a/AIiScAK
Here is a video showing the problem: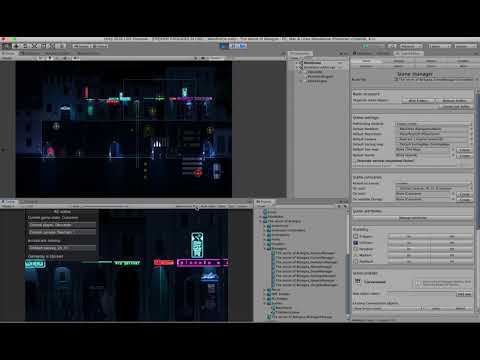 It is maybe something on the project settings?
It is maybe an order in layer too low?
I have images in the background with order in layer of 16.
I have last version of Unity and AC
Any help will be appreciated.
Mirko