After the various overhauls that v1.50 brought, this update is one of refinement. It's important that as AC matures, and games being developed with it get closer to completion, development focuses more on stability than grand features. Still, there are a number of useful additions here, and updating is recommended for all users.
While I normally write summaries of an update's larger features here, this time I've prepared a new video to showcase them (as well as one or two from updates made since the last video tutorials were made). Check it out here: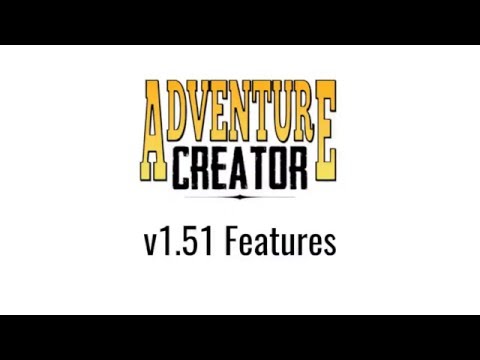 But the key features, in bullet-point summary, are:
Ability to pause and resume ActionLists
New music handling
Scrolling rich text
Improved script sheet exporting
Event listeners for common functions
New 'Remember Animator' save script
New tutorials are also here:
Managing music across scenes
Calling custom events
Big thanks to the testers on this one. My fingers are crossed this release doesn't warrant quite so many 'a' updates this time..
Finally, this forum now has an
official rule page
- please take a few moments to read them.